Was spent remembering. Here in Hawaii, the
Na Lei Aloha Foundation hosts a Lantern Floating Ceremony
on the shores of Magic Island at Ala Moana Beach Park.
The Lantern floating is a time-honored Buddhist rite originating in Japan and conducted in order to pay respects to our ancestors and comfort the spirits of the deceased. During this Toro-Nagashi, or "lantern offerings on the water," candle-lit lanterns are individually set afloat on the ocean and are said to ferry spirits "from the shore of delusion to the shore of salvation."


These lanterns carry our heartfelt prayers for victims of wars, water-related accidents, natural disasters, famine and disease, as well as for our loved ones and ancestors. It is through this that the sincere prayers of everyone are united… prayers for a future in which harmony exists among all people regardless of differences between race, religion and culture.
So the kids and I joined up with some friends of ours and we floated our lantern with the names of many friends and family members we wish to remember. Along with those names went prayers for those who have fought the good fight but failed to come home. While standing in line to get the candles for our lantern, I received a phone call informing me that a friend of mine lost her husband today in Iraq. They just celebrated (separately) their 12th anniversary and he leaves behind not only his wife but 2 small children.
We wrote his name on our lantern as well. We remember him too.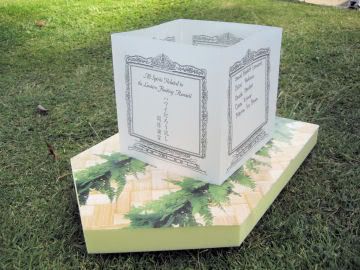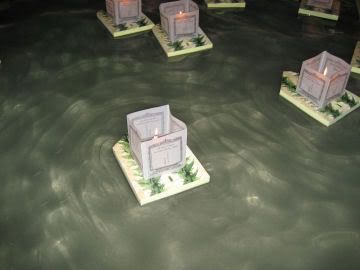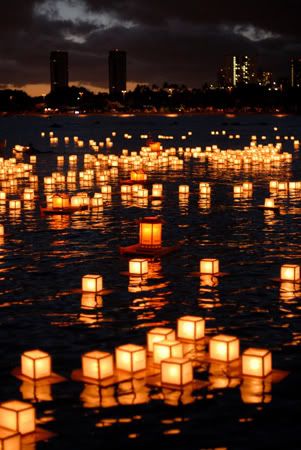 (the first 4 pictures are mine and the last 4 come from the Na Lei Aloha webpage - theirs were better than mine).
Pau.
- hfs