Far be it from me to let a silly little deployment stand in the way of getting dressed up and and heading out (party girl that I am).
AUSA
put out the word that they were going to pay for several spouses of deployed soldiers to go to the Army Ball.
An excuse to get dressed up AND head to a ball for
FREE
?!? Works for me! So several of the women in my churchs' Military Ministry decided to all go together. What's the old saying..."If you can't be with the one you love, love the one you're with"? Sounds like a plan.
I managed to con a friend in to not only watching Princess Trouble and Little Man for the evening, she actually agreed to let them
spend the night!
So I had the entire evening to myself. Novel concept.
First thing on my list was to get my toes done up. I think the last time I had a pedicure was in 1999 so I figured I was due. It was heavenly!!!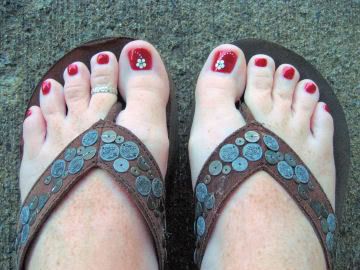 I already had a dress hanging in the closet (yay for having to be a chaperone for proms and bridesmaids' dresses!) so the only other thing to do was get my hair done.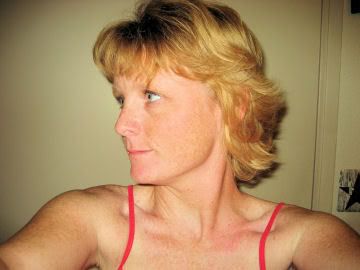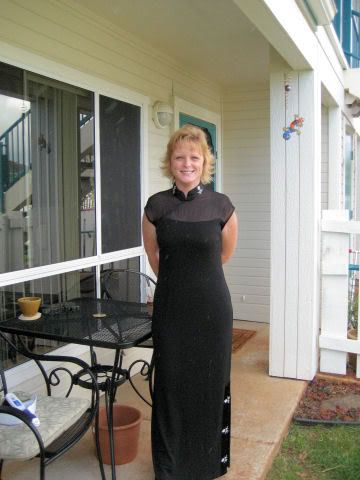 The finished product!
So then it was off to the Hilton Hawaiian Village for the evening.
General Brown of USARPAC
was our MC for the evening. He threatened us with a 45 minute speech about the history of the Army and US Army Pacific and all sorts of other history tidbits but thankfully the coordinators of the evening prevented him from giving it. They did decide that the evening should be an "emotional experience" and ran a retrospective slideshow of 25ID casualties (set to Toby Keith's song, "Hero") that had me in tears by the time they got to
Tuc's
picture. Then they played "Taps" and what was left of the makeup I had spent a half hour putting on was now running down my face. Lovely. Not a cool thing to do to a room full of women whose husbands are deployed. But we recovered nicely (we always do) and the rest of the evening was a blast!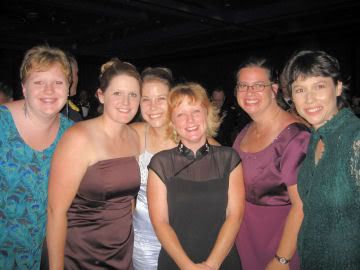 The group of us from church.
After hitting the dance floor for a round of the "Electric Slide" (it's been a while since I've done that dance and I would have been a lot better had I not been squished between men in dress blues...I was too busy drooling!) we took off. One of our friends had her niece in town and had heard that there were penguins and flamingos on the grounds. So off we went in search of them.
We found turtles.
We found penguins.
And we found flamingos. The night was a success!
And what did I do when I got home and had the house to myself? Why, folded laundry and watched a chick-flick, of course! I lead
SUCH
an exciting life!
Pau.
- hfs