To give you an idea of what all we've been up to lately...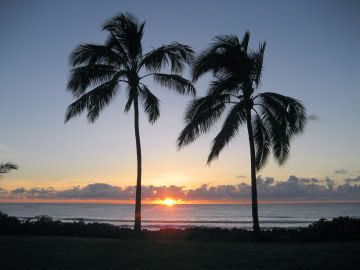 My SIL was on island for a conference a few weeks back and we managed to get up to the North Shore to catch the sunset. Mother Nature did not disappoint!
Little Man doing his sunset pose.
The kids had a great time playing around in the surf and watching the sun set.
Princess Trouble chose the first "adventure" of the summer - ice skating! Both kids picked it up quickly and had a great time. By the end of the day, neither of them needed me to hold their hands!
Then it was off to McDonalds with our friends for lunch. Little Man's signature smile...
Princess Trouble.
A few days after that, one of Princess Trouble's friends had a performance so we made a "Girls' Night Out" and all of the moms and daughters went to dinner and then to the show.
Me and my baby girl.
And then there was dinner out for my birthday. I must say that Ruth's Chris is even better than Sean Hannity describes it. My fillet literally melted in my mouth and the potatoes (all THREE varieties that we ordered for sides) were DELISH! There was almost as much laughing as there was eating.
And this picture pretty much sums the evening up. It was a YUMMY evening!
So that's what we've been up to!
Pau.
- hfs