MacGyver took a flight to the Big Island the other day and took along the camera. There is fresh lava flow and, although the day he went wasn't as spectacular as some of the more recent days, he did get some great shots. Enjoy!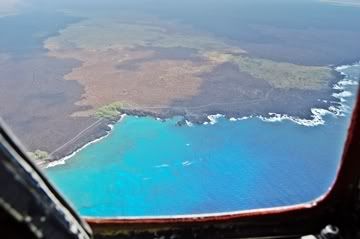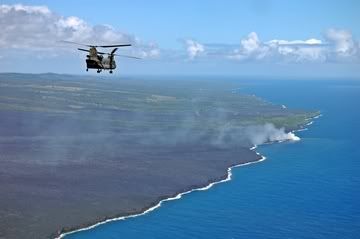 The steam rising toward the bottom right is the lava entering the ocean.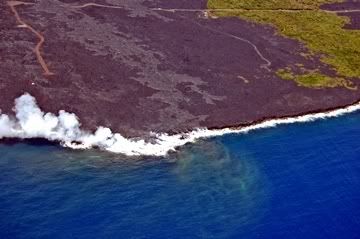 When aviators are bored...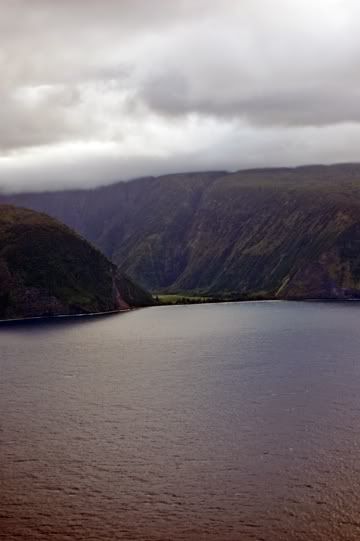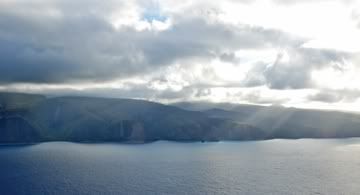 Then, the other day, I had some time to myself and was feeling a bit unsettled. So I took off to the National Cemetery of the Pacific at Punchbowl. It was a beautiful day.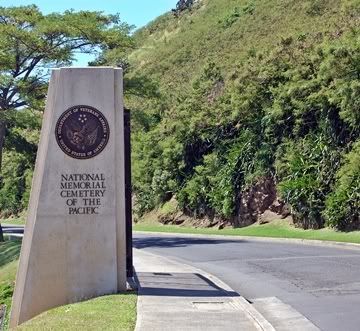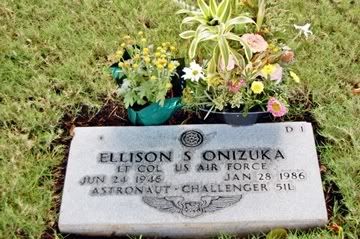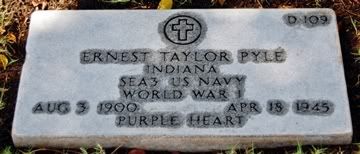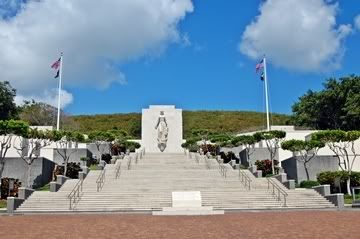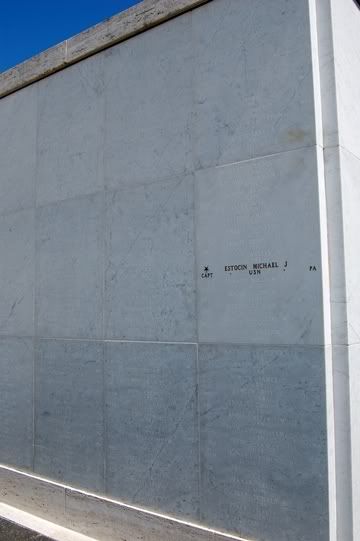 This wall was incredible. Standing there to take the shot, I only saw the one name in black (names etched in black indicate that person is a Congressional Medal of Honor recipient). As you get closer to the wall, you realize that there are fourteen names per panel. On every wall. The names on the walls represent those 28,788 military personnel who are missing in action or were lost or buried at sea in the Pacific during World War II and Vietnam. It is called "The Courts of the Missing".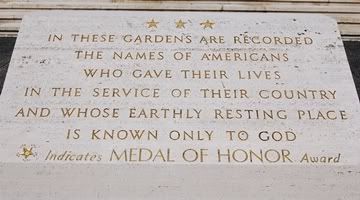 IN THESE GARDENS ARE RECORDED
THE NAMES OF AMERICANS
WHO GAVE THEIR LIVES
IN THE SERVICE OF THEIR COUNTRY
AND WHOSE EARTHLY RESTING PLACE
IS KNOWN ONLY TO GOD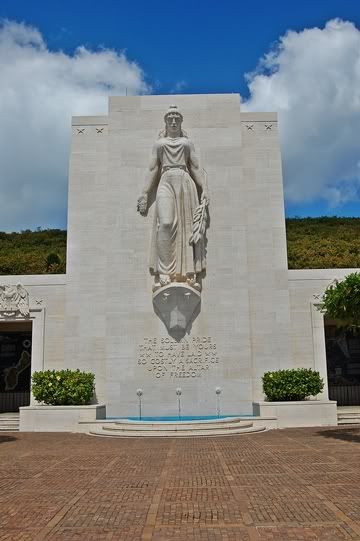 At the top of the staircase in the Court of Honor is a statue of Lady Columbia and she is reported to represent all grieving mothers. She stands on the bow of a ship holding a laurel branch. The inscription below the statue, taken from Abraham Lincoln's letter to Mrs. Bixby, reads:
THE SOLEMN PRIDE
THAT MUST BE YOURS
TO HAVE LAID
SO COSTLY A SACRIFICE
UPON THE ALTAR
OF FREEDOM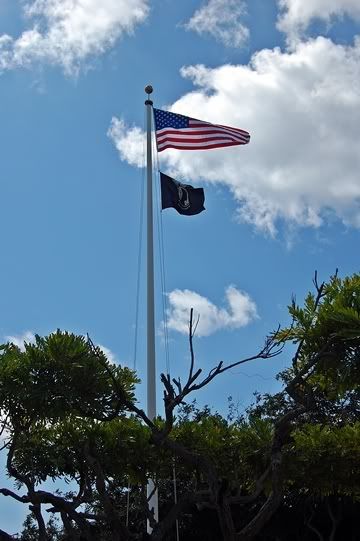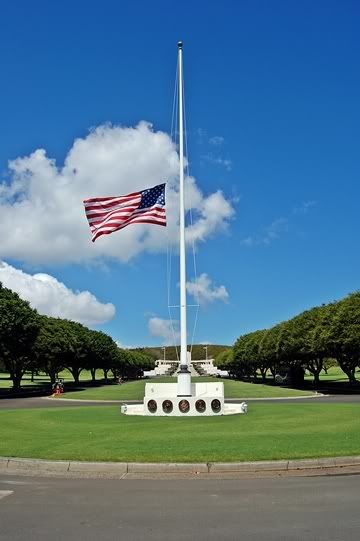 Pau.
- hfs